Take one large, green space.

Assemble base ingredients: One quintessential tartan rug and one portable sound system.
Mix in one party pal/partner-in-crime/flatmate,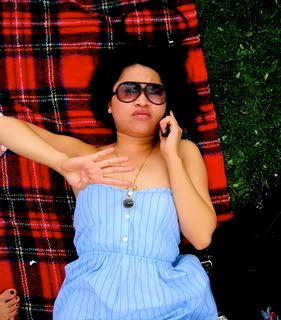 One super-chilled fly girl,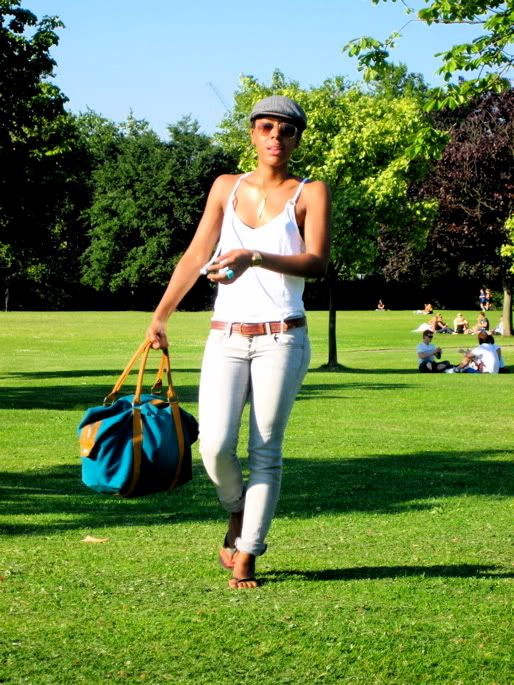 Take care not to accidentally omit Tweedledum and Tweedledee at this stage: without these ingredients there will be no replenishments, ice, cooler bag, napkins or cutlery. And they say girls are the organised ones?!!
Embellish with copious amounts of posh picnic food (Marks and Spencer's is preferable, but Sainsbury's or Waitrose will do. A sandwich from Pret is a poor effort and should not be resorted to under any circumstances)
Lubricate with lashings of alcohol,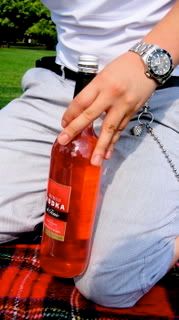 Finally, bake under a blazing hot sun for six hours until mixture is fully cooked and on the verge of collapse.
Bon Appetit!